From the wedding lehenga to the hairstyle, from the flower arrangements to the buffet, from the venue lighting to the guest list, each and every tiny detail is paid heed to during the wedding. But, amongst all the hustle and bustle, brides often go wrong when it comes to their jewellery. Your wedding jewellery can make or break your entire look. To help you through this decision-making process, here are a few points that you need to keep in mind before you choose your wedding jewellery.
1. Do not copy
A lot of brides make the mistake of copying a jewellery style that some other bride wore on her wedding or which they might have seen in some magazine. Many a times, they also leave their jewellery shopping to their parents or siblings to complete.
Keep in mind that your wedding jewellery should reflect your personality, not someone else's. Each woman has a different body structure, frame, complexion and look. Also, your bridal jewellery should compliment your dress.
2. Your wedding outfit is important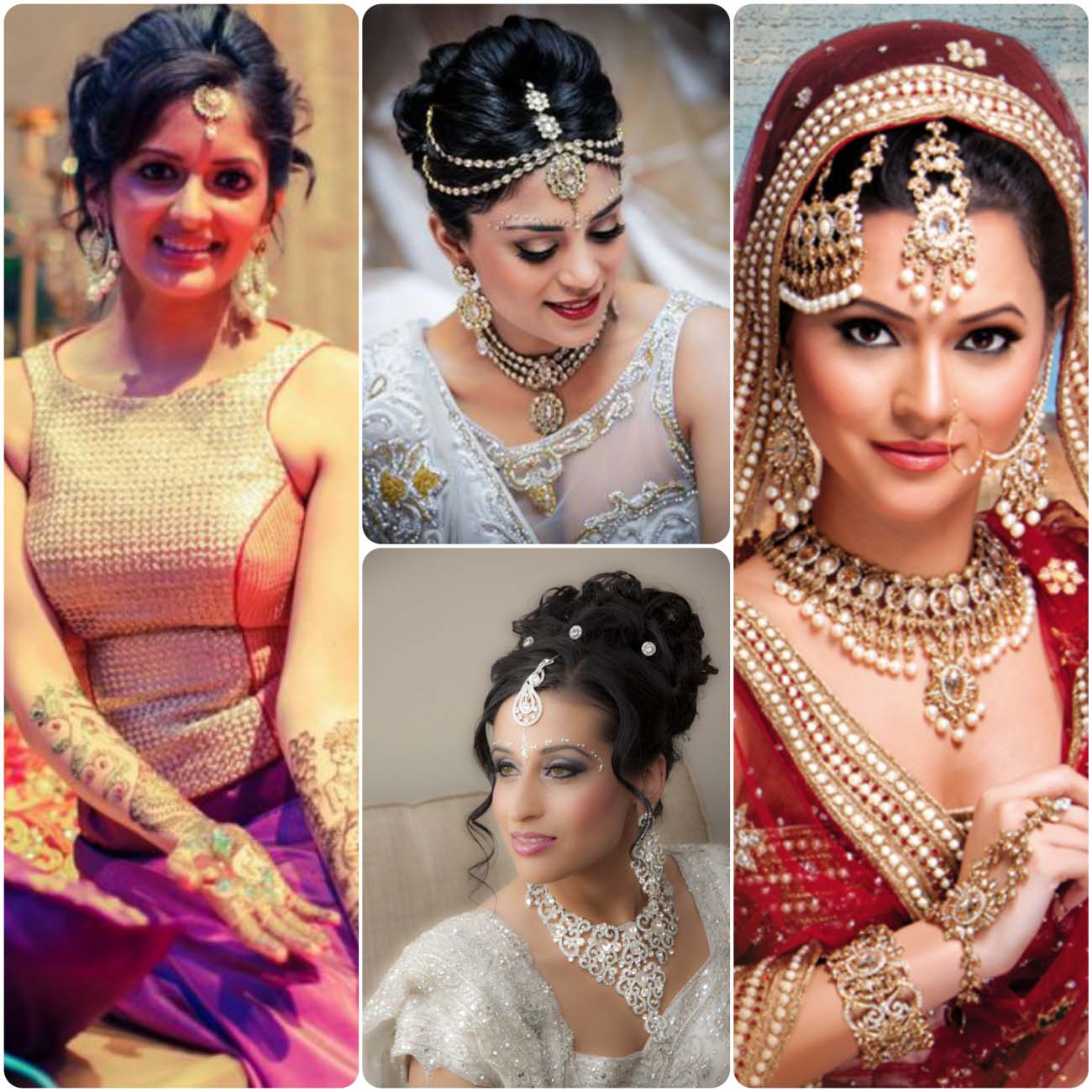 Before you go for your bridal jewellery shopping, think about your wedding dress as well. Wedding jewellery worn with a lehenga will be a little different than what is worn with a saree. Also, the style of your choli should be kept in mind before you finalise your jewellery.
For example, if your choli is filled with heavy detailing, then it is best to keep your wedding jewellery simple. It is important that your jewellery should complement your outfit, rather than overpowering it. Remember, your wedding outfit style will also help you to shortlist designs for your wedding jewellery.
3. Mix and match
It is not necessary that you need to wear all the jewellery pieces that belong to one set. If the colour and type of stone/metal of different sets match with each other, then you can choose different pieces from them.
For example, if the maang tikka that comes with the set you have purchased is very heavy, go for a sleeker one that is of same colour as the rest of your set.
4. Don't repeat same pieces on different functions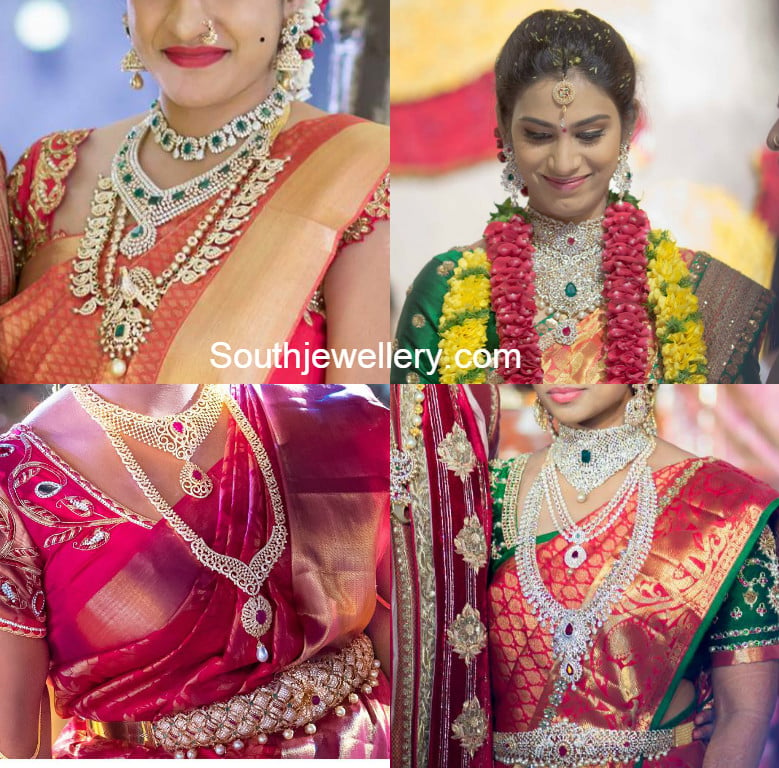 Just like you have bought different outfits for different ceremonies, similarly you need different jewellery for those outfits. Do not ever make the mistake of repeating your wedding jewellery on the reception day. You need to make sure that your look for all the days is different. Also, make sure that your jewellery not only matches your outfit, but also your footwear and clutch.
5. Go for quality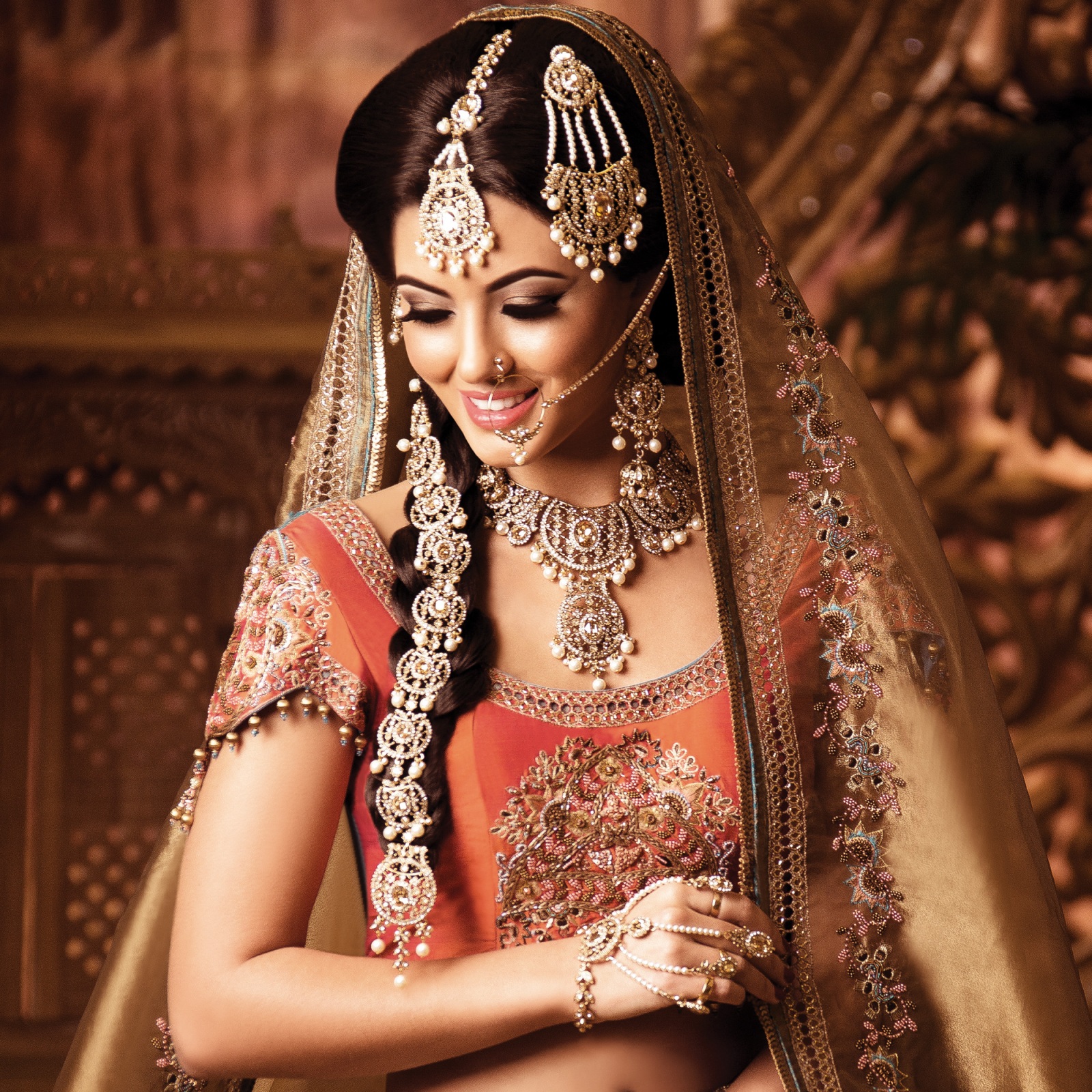 Do not go overboard while shopping for bridal jewellery. Nowadays, trends in styles, stones and metals change often. Instead of buying in bulk, buy some beautiful and trendy pieces that suit your requirement. Your jewellery should be such that it not only has an heirloom value, but can also be put to use after the wedding.
Also, make sure that you buy jewellery from a reputed store even if you end up paying a little more for trusted quality. Before you finalise the jewellery, it is always good to do a thorough market survey for different designs and patterns.
Important points to jot down...
Before you purchase your wedding jewellery, keep your wedding outfit, shoes and clutch in front of you. And, make a note of the following points:
Colour of your outfit and the work on it.

Visualise the pieces you would like to wear on your wedding, such as a maang tikka, anklet, earrings, nose ring, kamarband, etc.

Types of stones and metal you want for your wedding jewellery.

Your budget and current market rates of different stones and metals.

Think whether you want to select a heavy set or some simple and elegant pieces.
Well, once you keep all the above advices in mind, you will be able to zero in on the best wedding jewellery for yourself. Your wedding jewellery will help you to enhance your outfit and your D-day look. So, get ready to dazzle !